Summer is just around the corner and deciding the destination of your vacation, especially this year, might be the hardest yet. Safety is by far the most important aspect when it comes to choosing how you are going to spend some of your most treasured, most awaited 7 days of the year.
To help you in your decision we talked with our friends from Pikasea for some tips on why a sailing trip is the right decision for you this year. We have known them since a few years when we were sailing the Greek waters and they were part of a flotilla.
You might need to ask yourself what boxes do you want to tick with your vacation this year?
Do you want to take in all the sun on a sandy beach while listening to the sound of the crashing waves, or you want to enjoy all those all-you-can-eat options, explore hidden gems with just a camera around your neck and a backpack or you want to try the best local food from a new place, we can all agree that this unprecedented global situation increased our appetite for freedom and took it to new highs.
If being at home has made you realize how much you love to see the world, to discover and explore new places and for whatever reason you didn't give a sailing holiday a go, now you might give it a second thought. We think that it is by far one of the safest vacation options this year. It offers a multitude of possibilities of relaxation, discovery and adventure.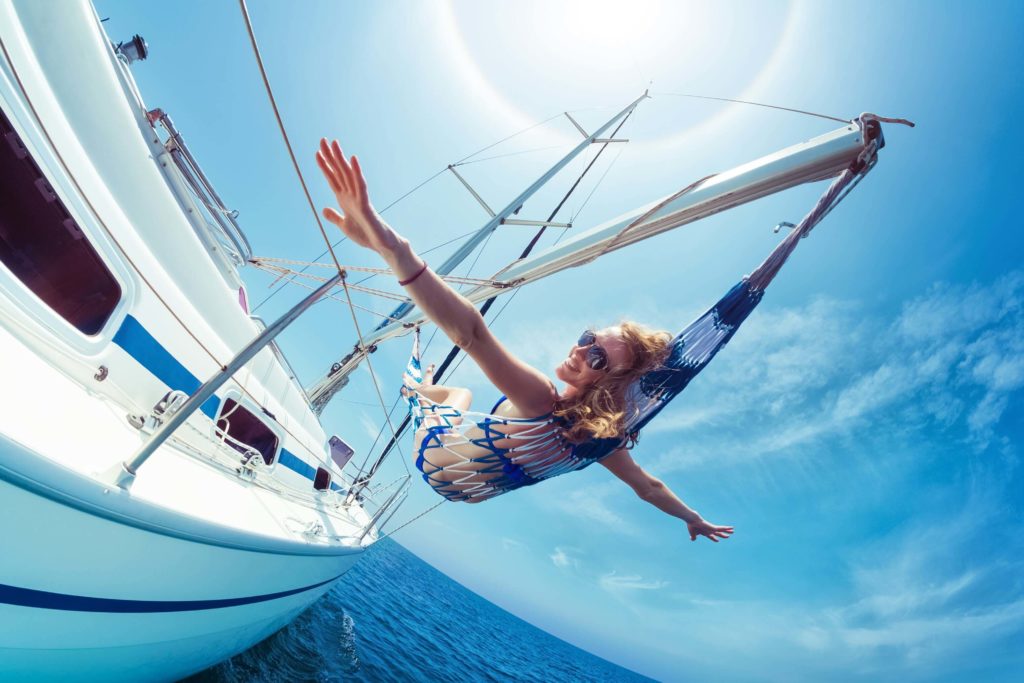 What to expect during a sailing holiday vacation.
For 7 days, a sailboat will become your own little universe, where you'll be able to find accommodation, sunbathing areas, it can even become a trampoline for the most spectacular water jumps and last but not least, it will be your own personal mode of transport that will enable you to visit multiple incredible hidden gulfs that are only accessible by boats.
One jump is all it takes to swim in the clearest waters that don't need any Instagram filters to be just perfect.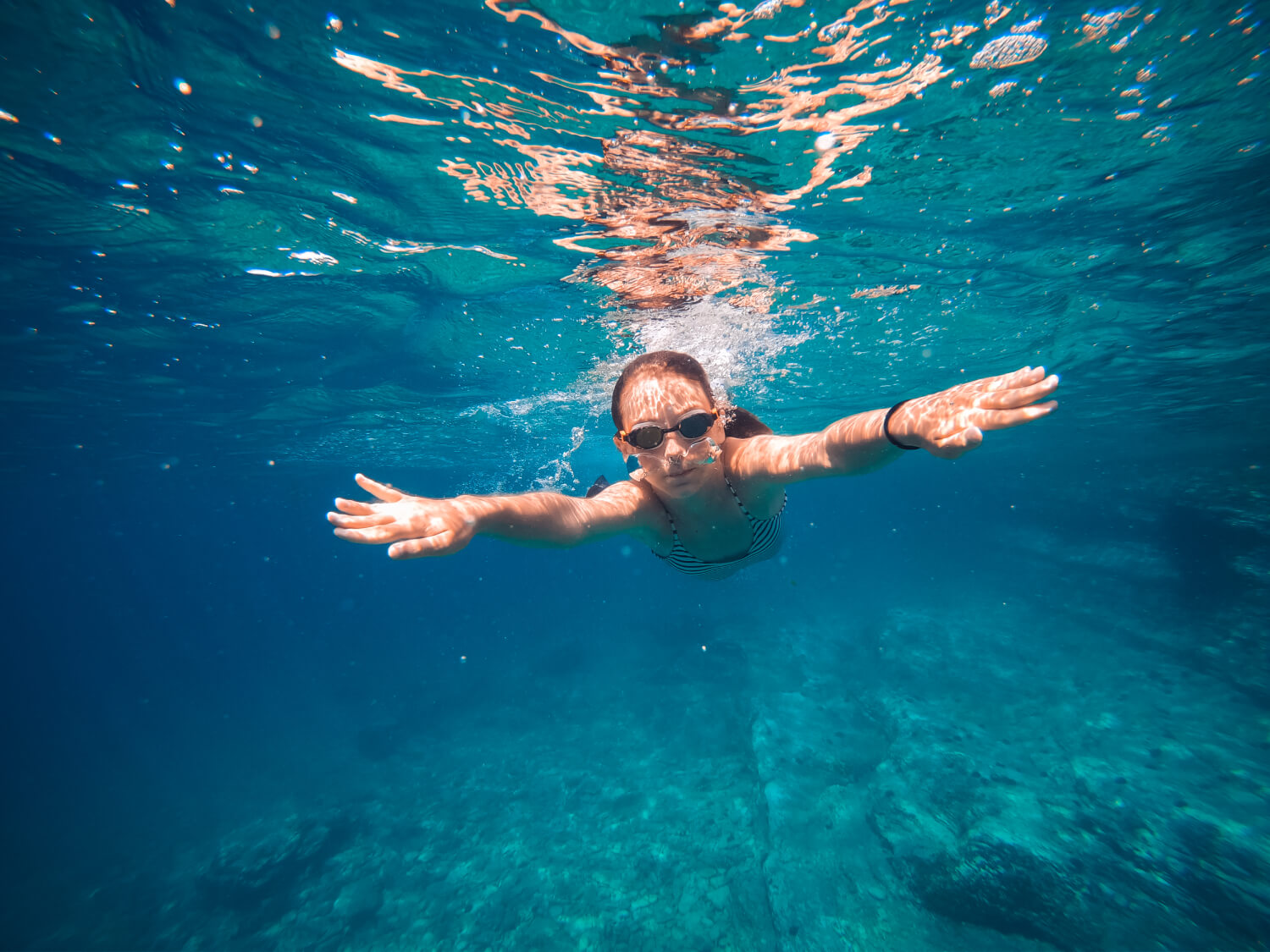 Every boat is equipped with a small "kitchenette" and a fridge so you'll be able to prepare your own meals in the safest conditions, plus our very own skipper, Marius, will prepare you the most delicious drunken Shrimp Saganaki that you'll probably ever have on a boat.
This should be a surprise, but we'll give you a little hint: we will prepare a dreamy beach party for each of our groups with "finger-lickin' delicious" food cooked by our very good friend Maria from Russian Bay, in Poros.
What safety measures are in place.
First of all, you will be sharing the boat only with close friends. Pikasea has created, especially during these times, some packages focused on groups of friends. Even though until now these types of vacations were a great opportunity to meet new people, these days are all about creating your own universe.</br
Second of all, all the boats in different charter areas will get a thorough disinfection after each charter week. This means that your boat will be quite safe from this perspective.
Disinfectants will always be available on your boat so that if you come from a day trip on land you will have them handy. Also, don't forget to wash hands and yes, there is a fully functioning shower on the boat with hot water as well.
We put together a guide for your safety on the sea. At distance, but still together!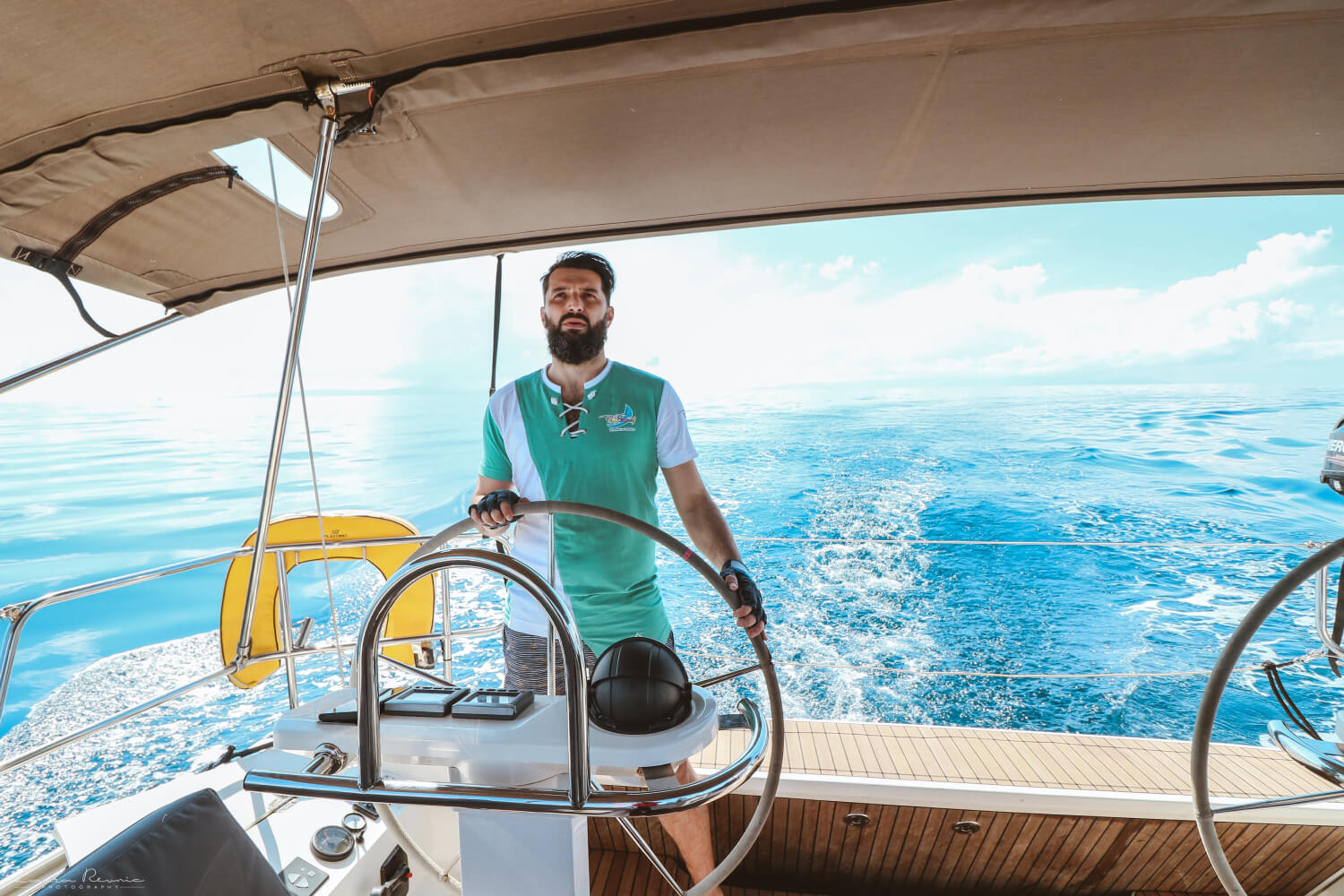 Rules, rules, rules. Some countries expect that a skipper keeps a daily log with the health situation of each crew member. For example, in Greece, they will be required to monitor body temperature each day and log it. So, there will be always a constant monitoring of the health situation on your boat and in case of something the authorities will be notified.
Staying away from crowded areas is as simple as possible. By design, these types of holidays offer the opportunity to barely get in touch with other people if you choose so. Either you can spend all your days in some dreamy bays at anchor or just explore islands in your small group. You have this freedom. It is not like the crowded hotels in a standard holiday. You have your own little universe.
To stay away from crowded areas you can always use IQNautics Live Marine Traffic app. When we created this app, that was not the use case we were thinking of but it does come handy nowadays.
Therefore, this year you can still have a vacation with low risk. We promise you it will be worth it!